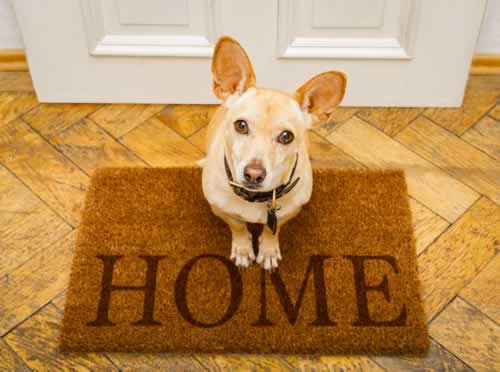 Need more space for Rover? What about a special corner for Fluffy?If you're selling your home, you should know about 44 percent of Millennials buying houses today are searching for homes because of their the need to have space for their dogs. Millennials now make up the largest percentage of home buyers and pet owners. Caring for pets is part of everyday life, so it makes sense that activity would influence their opinion of your home. Grab a few tips below on how to make your home pet-friendly on the LRB blog this week.
Letting buyers know your home is pet-friendly can make a positive emotional connection with buyers, meet their everyday needs and get your home sold!
Make sure your real estate agent knows about any pet-friendly features in your home.
A fenced in yard, fenced in run area & pet care station are a few examples.
Highlight pet friendliness in the neighborhood description.
If your neighborhood or development has a dog park, walking trails, trails with a pet water station, parks or other common areas where pets are welcome, doggie daycare, a vet clinic or pet supply store nearby, make sure buyers know.
Use some pet-friendly staging.
Visually demonstrating your home is pet-friendly will make a lasting impression with buyers and provide some positive emotions they can associate with your home. A photo of your pet, a new pet bed, a leash hanging by the door, or a fancy water bowl can all help demonstrate a pet lives in your home.
Remove other evidence of your pet.
Have a place to take your pet during showings or have them stay elsewhere until your house is sold. Make sure the yard is clean. Clean up food and water spills and eliminate pet stains and odors from floors and furniture. Hide litter boxes.
Letting buyers know your home is pet-friendly is easier than you think and a great way to help get it sold.Contact one of our agents today to get started in the home & pet staging process!