We've got an exciting blog this week featuring LRB Agent Jill Dalley and her enthusiasm for why Winston-Salem should be at the top of your list when looking to relocate. A transplant herself, she's ready to get you set up in the Winston-Salem scene!Read more from Jill:
You've seen the lists referencingThe Most Attractive Up-and-Coming Cities in the Nationor perhaps a best suggestions list for theBest Cities for Retirees or even Raise a Family Here article headlines. No matter the list or how the data is sliced & diced, we found our chart-topper in Winston-Salem.
Having moved to Winston Salem less than a year ago, my husband and I are newcomers. Here's why not a day goes by that we don't congratulate each other for an excellent decision: Vibe, Infrastructure, Cost of Living
Vibe
Coming from Austin, Texas, we thought we knew what it was like to live in a friendly vibe area. Our sense is that Winston-Salem has an even more laid back population. Folks here want to know about each other (not snoopy) because they care about their neighbors.
Much like Austin, Winston-Salem is home to well-known colleges & universities which skew the age-demographic young during much of the year. A city with that youthful quality is just a fun place to be! Winston Salem has 12 colleges and universities within a 50 mile radius and two good sized public universities inside the city limits.
Aside from having young people in town to keep things interesting, there are services that cater to younger folks, allowing us all to capitalize on the fun that restaurants, pubs, sports venues, arts performances and other attractions offer.
Want to get out of Dodge? The mountains are less than two hours away, one of the nation's most beautiful coastlines is less than half a day drive. Want to fly somewhere? The airport is 30 minutes from home.
With a youthful vibrance, the history that Winston-Salem is steeped in, and noticing the respect that Winston-Salemites (is that what we're called?) have for it, Winston-Salem becomes a place that is very easy to feel comfortable in. In other words, it's easy to be proud of, easy to call home.
Infrastructure
Health care is high on the list of Winston-Salem's amenities and we're fortunate to have an assortment of excellent health care facilities. Its large teaching hospital, Wake Forest Baptist Medical Center is one of the most respected in the nation.
One thing we noticed immediately in adapting to our new town is that Winston-Salem is a city that works. The layout of the town and the interconnectivity of highways and byways make it easy to get places. Before we came to Winston-Salem we were used to 30-40 minute treks to get from our house to anywhere across town. In Winston-Salem we've found anywhere you want to be is ten minutes away. Ten minutes! That still blows us away.
Cost of living
I know this is a feature that is relative. There might be places that have a smaller cost of living, but Winston-Salem's is far less than where we came from, and for the city support structure and the quality of life we're treated to we feel that the cost of living is a real bargain.
So when it comes to those lists of cities suggesting where to relocate, Winston-Salem has earned its spot at the top. For us, we feel extremely lucky to have stepped into the city that's now at the top of our list: Winston Salem, North Carolina.
If you're considering relocating to Winston-Salem or just to another side of town, contact Jill today. She's ready to help you find your next home!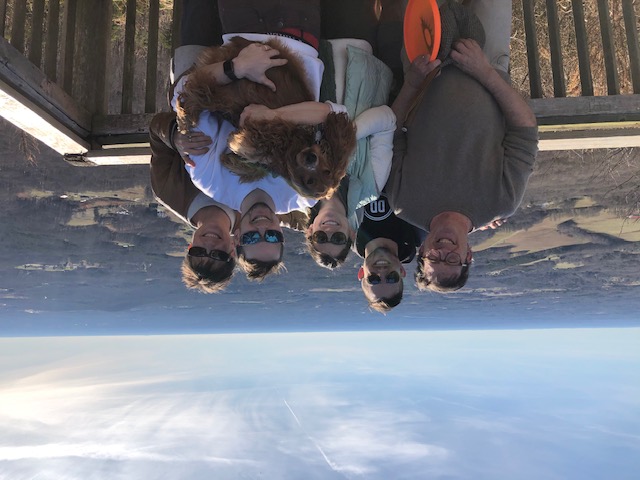 Home in North Carolina!