Our blog this week is written by LRB Agent Ashleigh Beaver who has tips for celebrating the upcoming Valentine's Day at home. Check out her great ideas and a few of her favorite local businesses to help you celebrate this sweet holiday.

From Ashleigh:
Now that you have found the perfect house for you and your family, it's time to start making it a home by filling it with unforgettable memories. With Valentine's Day right around the corner, here are a few ideas that you and that special someone can do together right from the comforts of your own home.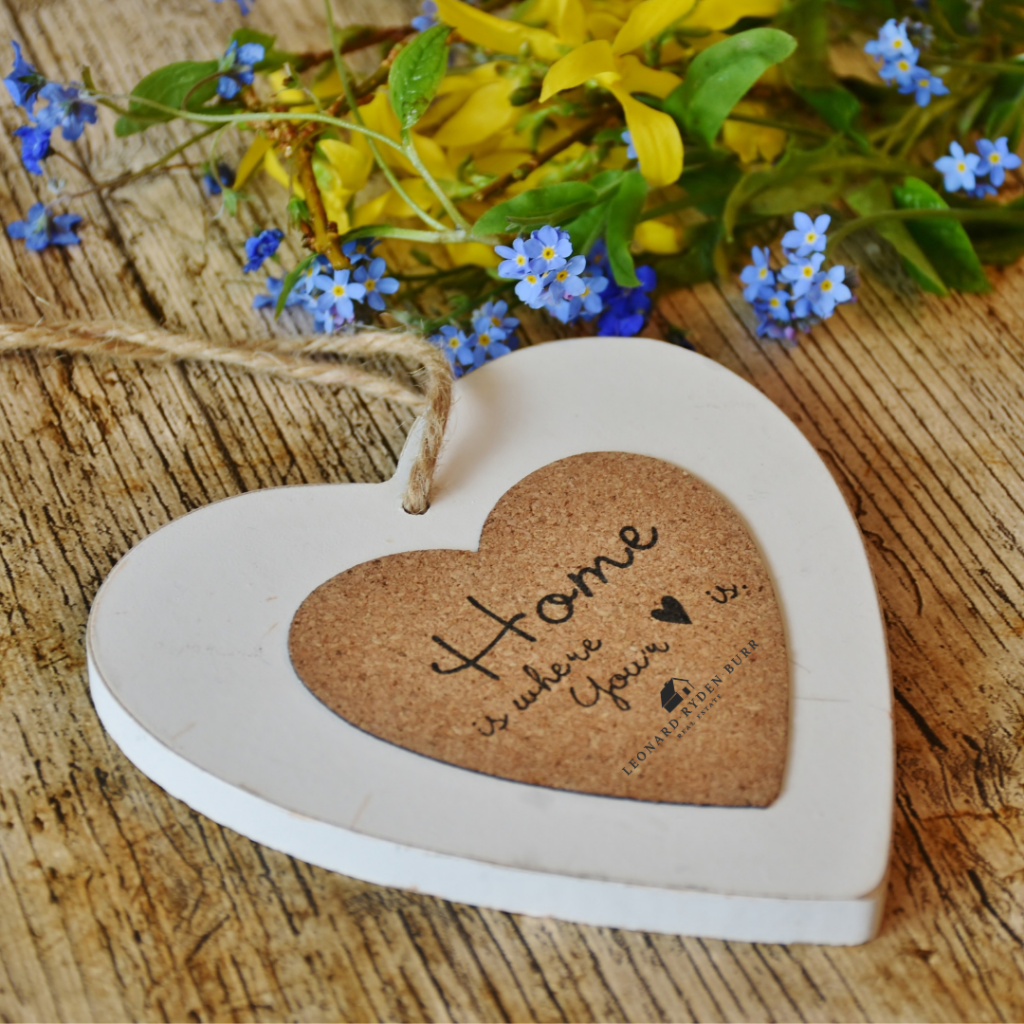 Have a movie night
Now, I am not talking about your typical movie night where you scroll through Facebook while folding laundry. Tonight is all about spending intentional time together. Put your phones away and make a pallet on your floor, gather your favorite pillows and blankets, and pop a bottle of Champagne. Trust me, it's a lot of fun!

Cook dinner together
With the busyness of life, our kitchen is not always the place we want to be at the end of a long day, but it's actually the perfect place to start making memories and bond with your significant other by creating something new together. Pull up your Pinterest account, pouring a glass of wine, and get adventurous! It's true what they say, the kitchen is the heart of the home.

Have a spa night
A spa night is one of the most fun things a couple can do together right at home! Create a candlelit environment, grab some of your favorite scented oils, and add some music to add a romantic touch to your night. You will both end your day feeling calm and relaxed!

Game Night
There is nothing more enjoyable than laughing with your partner. Pull out the old board games from your childhood or teach your partner a new card game! Whatever game you choose to play, make sure to have fun and don't get caught up in keeping score. Tonight is all about being silly and connecting with your loved one.

Let's say that adventurous Pinterest meal comes out looking nothing like that picture, or the oil section at Walmart didn't have quite what you were looking for. Here are a few local businesses that are here for you!
Remedy Apothecary located in Pfafftown Remedy is a local retail shop filled with homemade soaps, essential oils, bath salts, and more! Gina has a beautiful shop and treats all of her customers like a friend she has known for years. Stop by, and she will help you with that last-minute Valentine's Day gift! 4725 Yadkinville Rd Pfafftown, NC 27040
The Quiet Pint Tavern in Winston-Salem Enjoy a delicious, but affordable meal with your other half either at home or enjoy an evening outside! The Quiet Pint offers outside seating and occasional live music. I highly recommend the salmon wrap! 1420 W First St Winston Salem, NC 27101

Bo-Ty Walker Florist Who doesn't love a beautiful arrangement of flowers on Valentine's Day? I know I do! Bo-Ty is a local florist with gorgeous flower arrangements and impeccable customer service! They even offer delivery! 3002 Trenwest Dr Winston Salem, NC 27103
Whatever you choose to do this Valentine's Day, remember to cherish the time you have together. Love is not about how fancy the meal or how expensive the gift but the heart that goes into time well spent.

If you'd like more suggestions or if you're ready to buy or sell your next home, give Ashleigh a call! #golrb